Offering Safe and Quality Services To embrace your individuality
Huge selection of 18k gold tooth jewelry handmade in the USA!
Only the finest authentic Swarovski crystals are used making our gems the longest lasting on the market!
Tooth Gems are completely painless & reversible and typically last anywhere from 6 months to 2+ years depending on care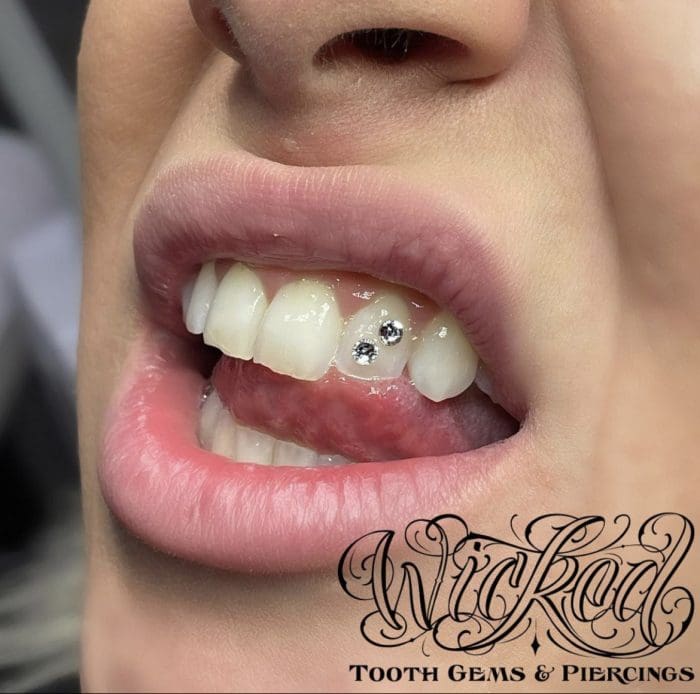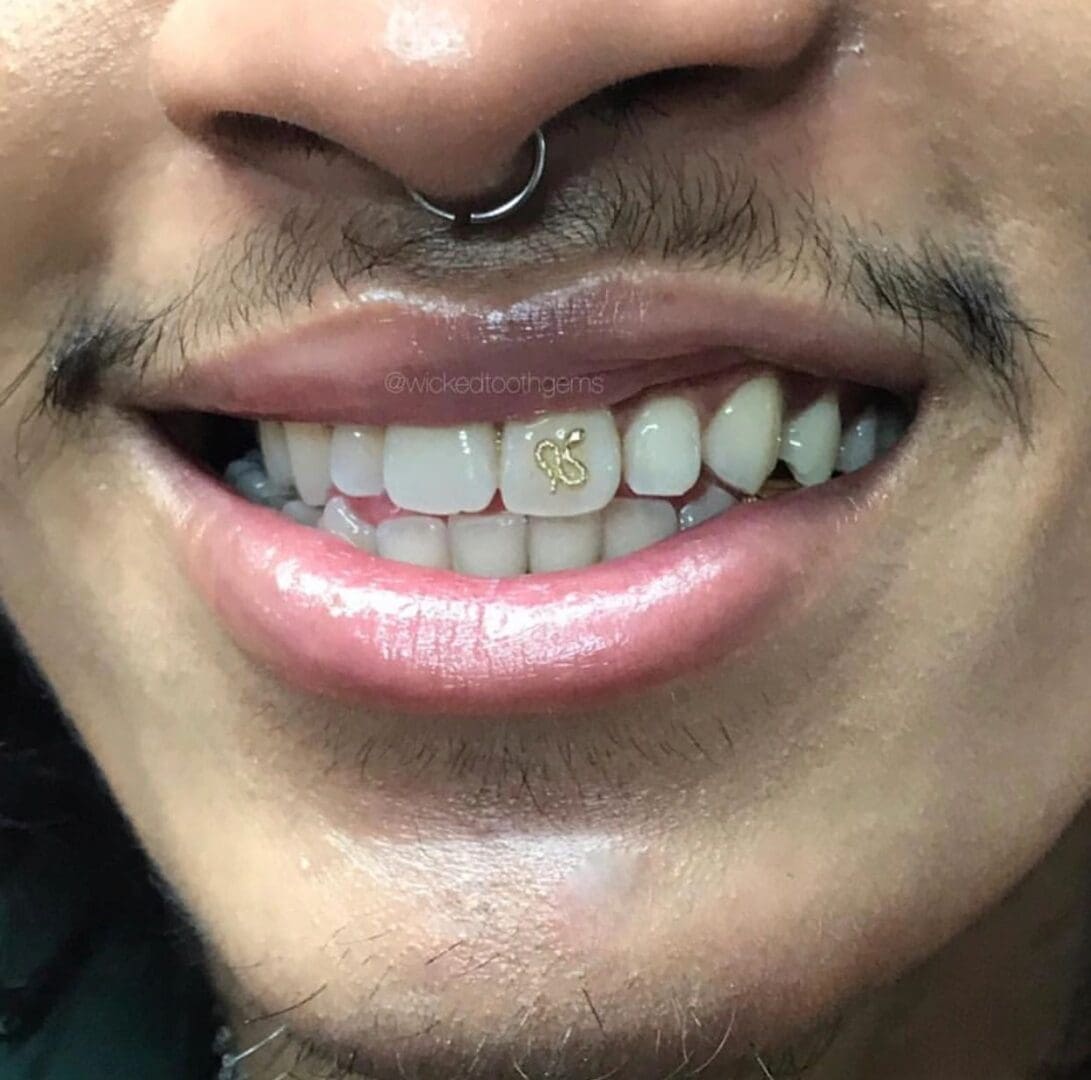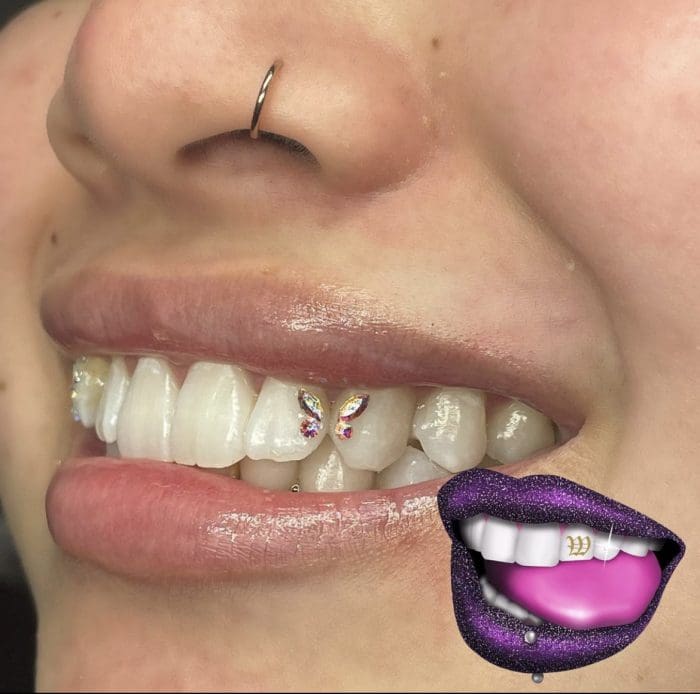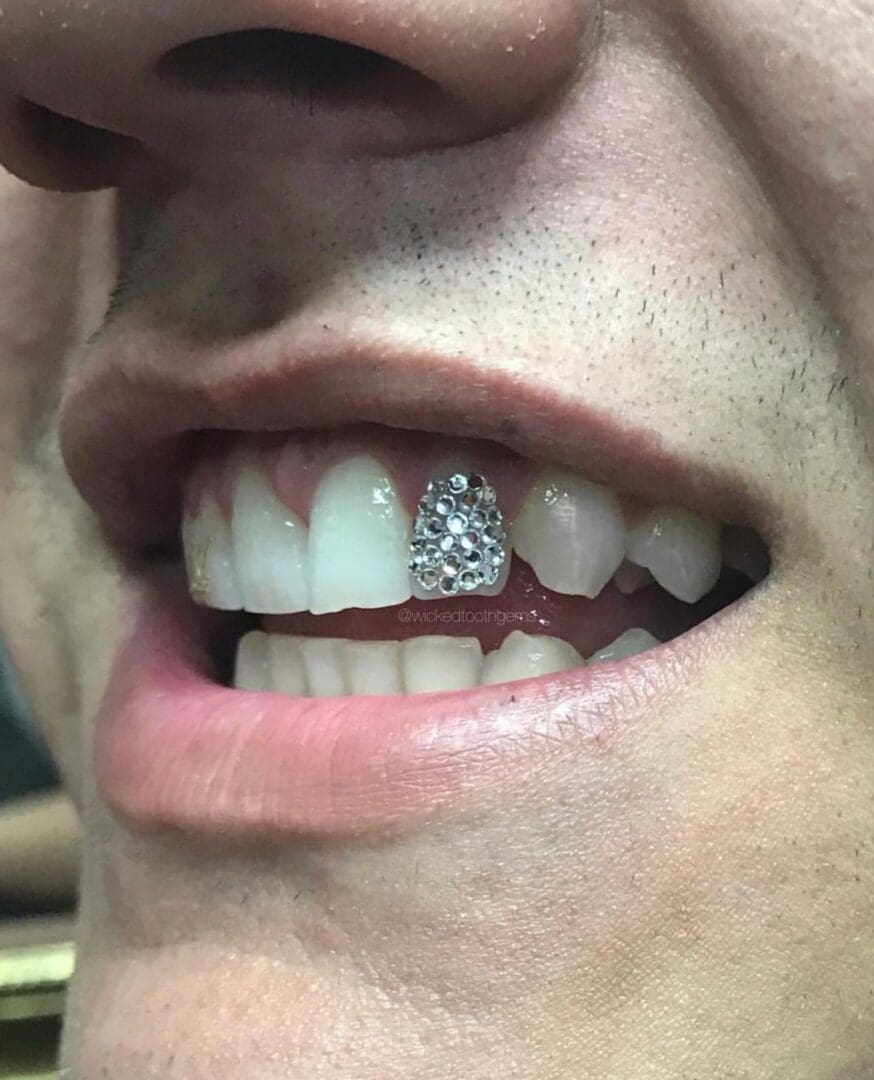 Standard Swarovski Crystal

Choose from multiple colors and 3 sizes (small, medium and large).

Shaped Swarovski Crystals

Custom Shaped Swarovski Crystals include Stars, Hearts, Teardrops, Navette, Squares & More!

Disco Ball Tooth

A bunch of extra small Swarovski crystals strategically placed on one tooth to create the DISCO BALL TOOTH.

Chandelier Tooth

The Chandelier Tooth is made up of a few XS Swarovski crystals and Swarovski pixie dust covering the entire tooth. (Choice of Fine Pixie or Chunky Pixie Chandelier Styles)

Opal Tooth Gems

Synthetic Opal tooth gems available in multiple colors & shapes
.015 ct diamonds and yellow or white gold charms
.015 Ct Diamonds

Optional White or Yellow Gold Bezel

18K Yellow and White Gold Charms

Tons of charms to choose from in 18kt Yellow Gold & White Gold

*Custom molds can be made for your very own designs!
One-hour teeth whitening sessions with American-made products.
We use a 16% peroxide-based whitening gel, which is gentle for sensitive teeth, and a state-of-the-art whitening light that has three light options to ensure a comfortable experience. Guaranteed results!
One-Hour Teeth Whitening Session
The one-hour teeth whitening session is a combination of three consecutive 20-minute sessions using our state-of-the-art LED tooth whitening light.
Our professional tooth whitening light has three light settings to ensure that you do not have any sensitivity and have a comfortable whitening experience.
Want to add a tooth gem at the time of service? Ask your technician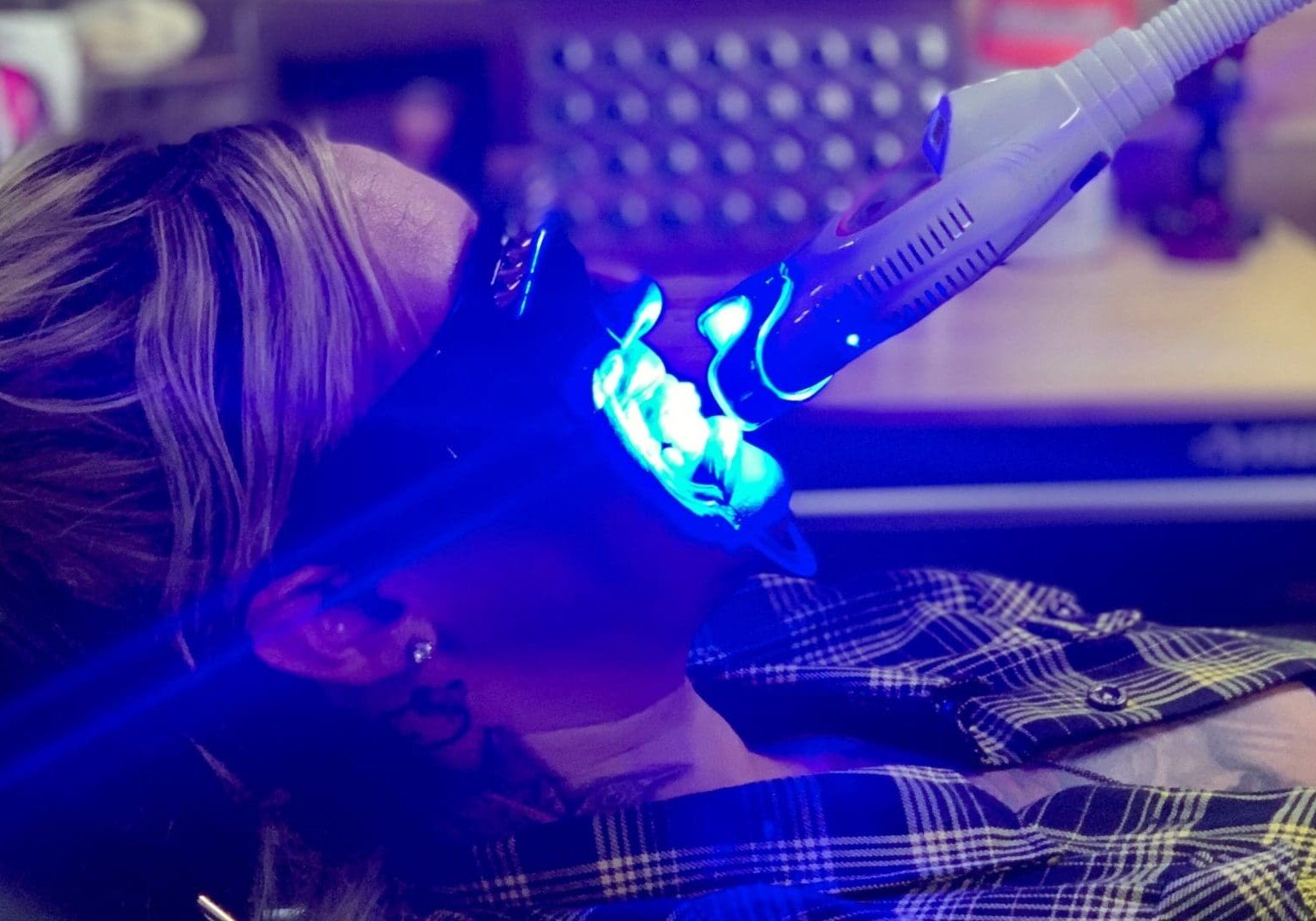 We offer a wide variety of basic piercings for custom body modification.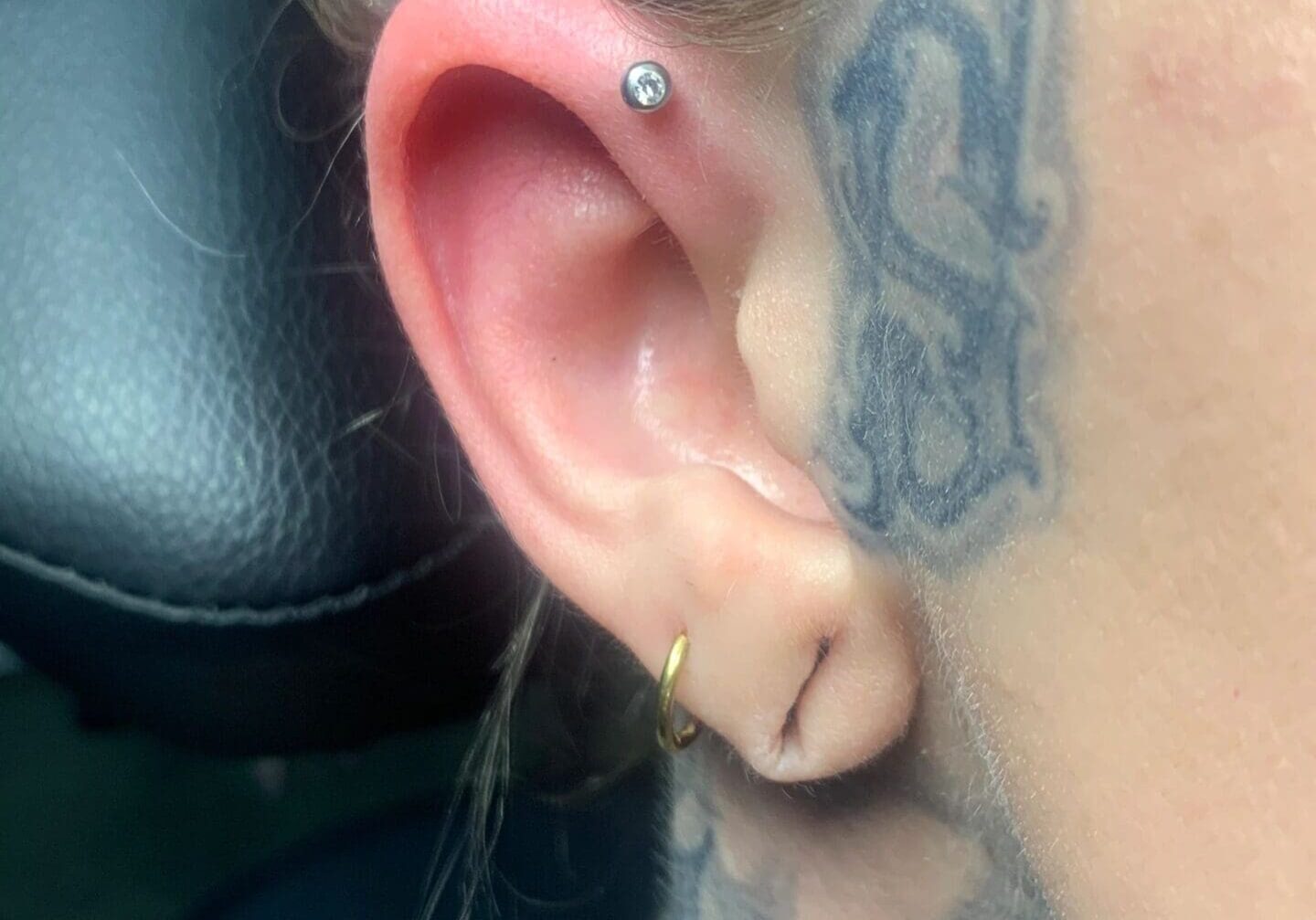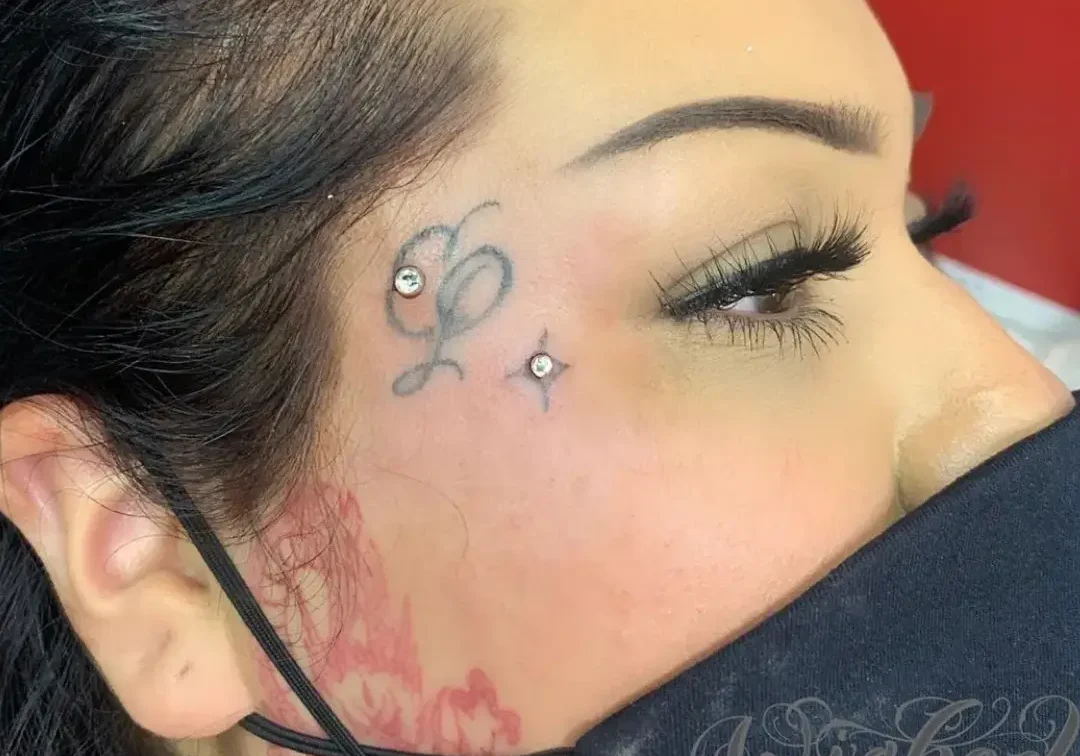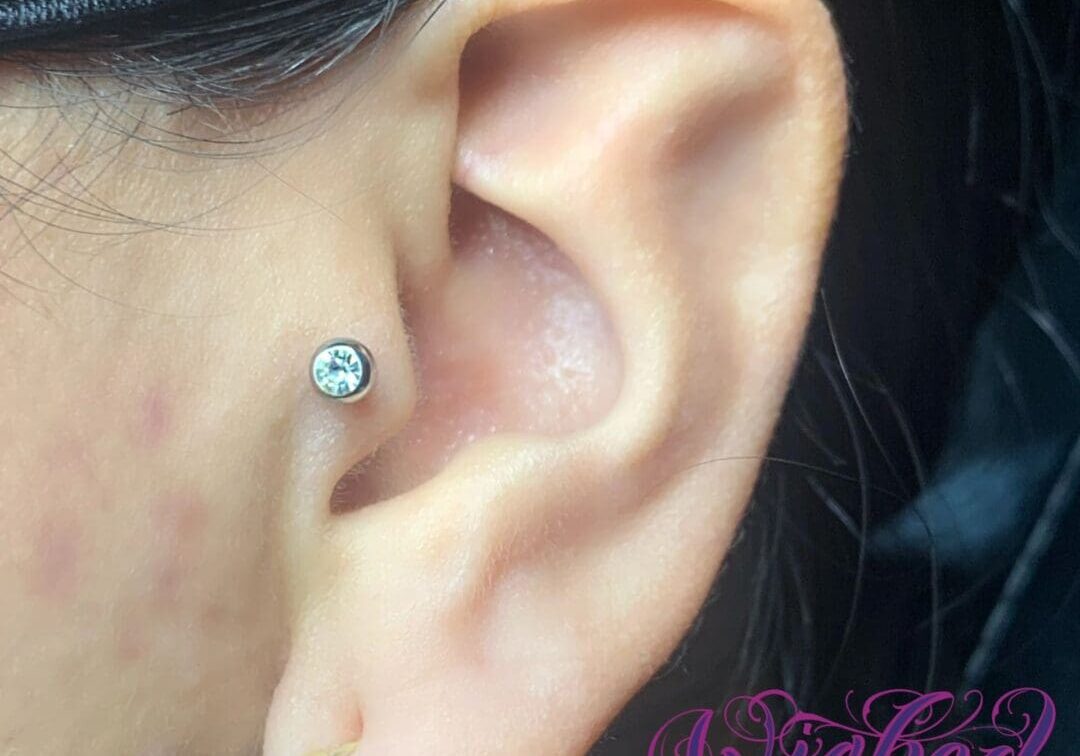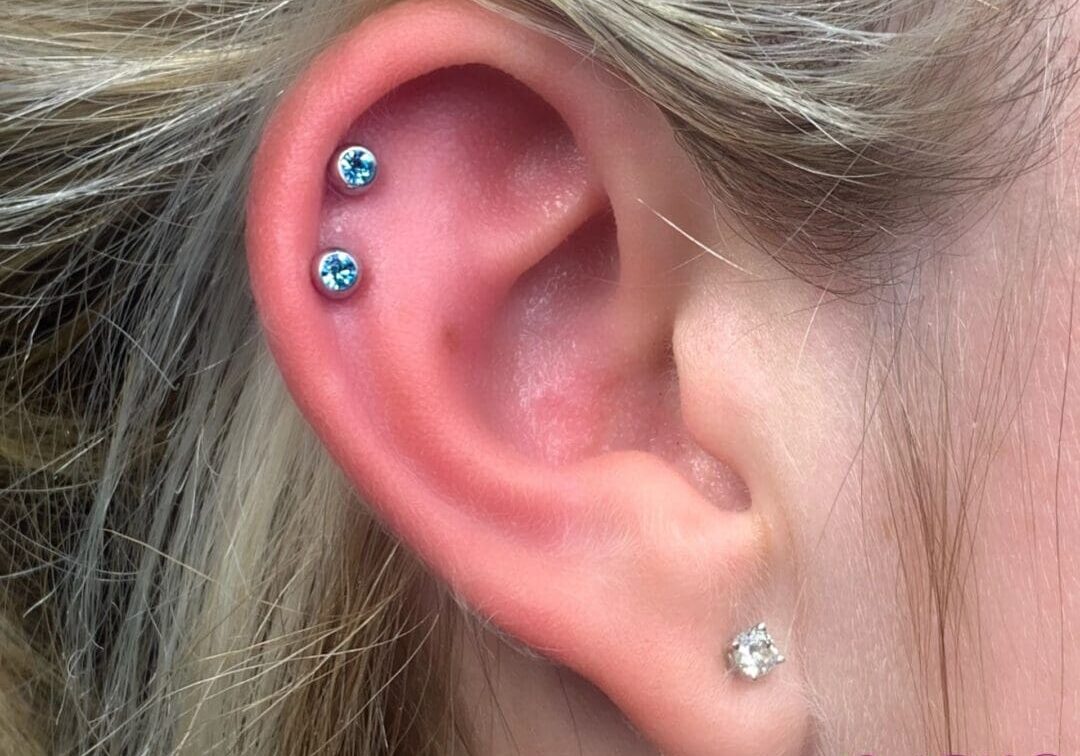 Cartilage Piercing

Cartilage piercings such as Helix, Forward Helix, Daith, Rook, Conch, Snug, Flat Cart & Industrial

Facial Piercing

Facial Piercings including Nose, Septum, Eyebrow, Bridge, Labret, Medusa, Monroe & Tongue
Nipple Piercing

Any Nipple Piercings *Priced per EACH

Dermal Anchor

Dermal Anchors with anywhere from a 2mm-5mm Top

Genital Piercing

For any genitalia piercings (male or female) please contact us to schedule a consultation.
Permanent Jewelry Services
Welded by Wicked offers a unique service applying clasp-free bracelets, anklets, rings or necklaces onto you that can last up to 15 years!
Interested in this service? 
Check out our sister site Welded by Wicked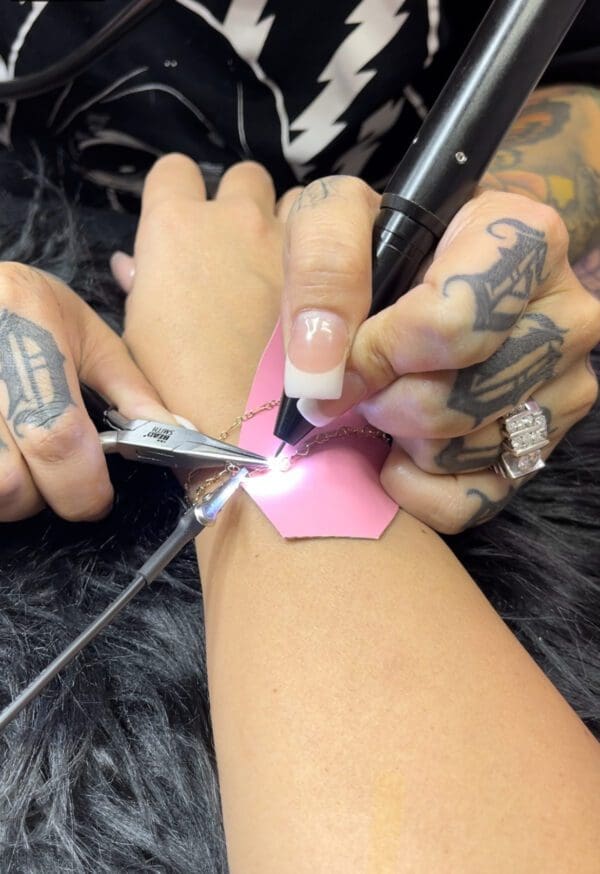 If you're interested in booking a private event, please email me the event details!
Email: wickedtoothgems@gmail.com
Inquire through Instagram @wickedtoothgems_